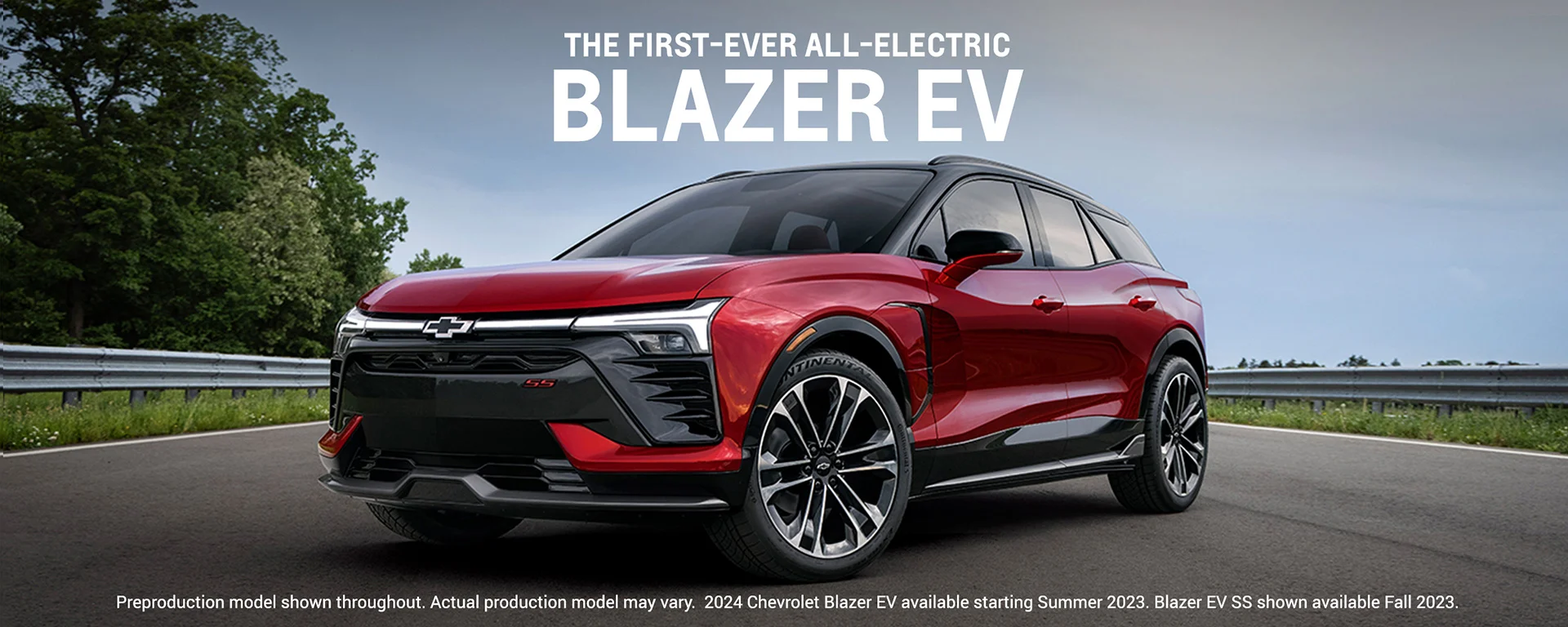 Reimagine What an SUV Can Be
The Chevrolet Blazer EV is here to revolutionize the midsize SUV. With bold styling, innovative technology and cutting-edge performance, the Blazer EV is the complete package. Available in multiple trims and colors, the Blazer EV is powered by the groundbreaking Ultium battery platform. With Ultium, you get the flexibility of charging speeds, range and performance to go the distance. The Blazer EV is ready to go the extra mile in style and confidence.
Chevrolet Blazer EV Trims
The all-electric Blazer EV is available in multiple trims, colors and battery ranges to suit your needs. With the Blazer EV, choose the perfect model that fits your lifestyle. Get the most advanced technology and performance features, plus the convenience of a spacious interior and intuitive infotainment system. Drive confidently knowing that the Blazer EV offers the power, performance and style you need to get you where you're going.
Ultium Battery Platform
The Chevrolet Blazer EV is built from the ground up around the Ultium battery platform. Ultium offers unprecedented flexibility in charging speeds, range and performance. This game-changing battery platform gives the sporty Blazer EV the sheer power and confidence needed to go the distance. Plus, with multiple battery ranges and charging speeds, you get the perfect balance of performance and efficiency for your lifestyle.